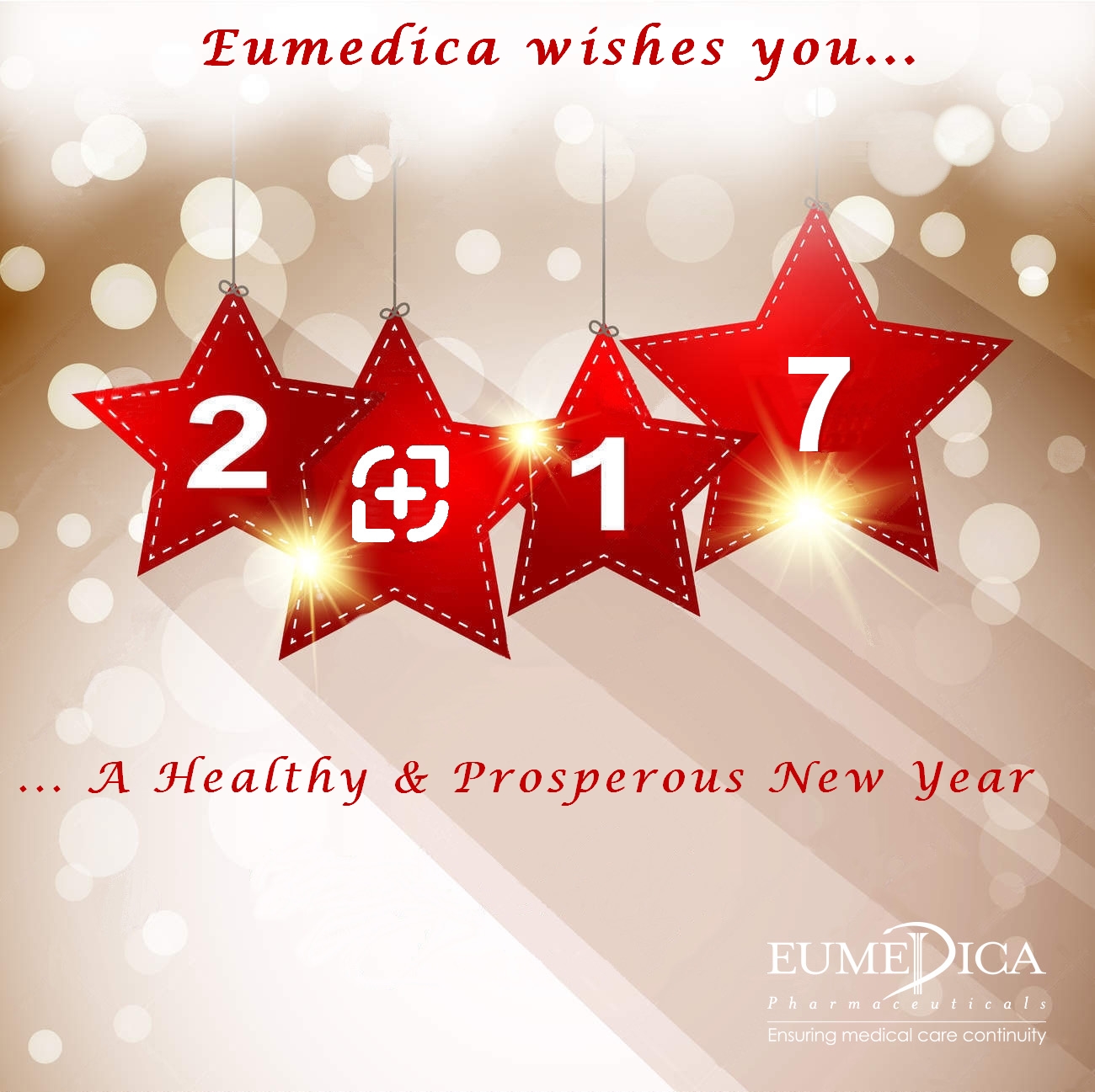 While 2017 is fast approaching, Eumedica likes looking at the figures that have underpinned its success stories in 2016 and illustrate how we make our motto 'Ensuring medical care continuity' come true.
We, at Eumedica, have not only manufactured 15 tons of Active Pharmaceutical Ingredients to provide pharmaceutical companies with essential molecules; We did not only assured more than 35,000 shipments of clinical trials worldwide to support global pharmaceutical research. We also cared for 40,000 patients by shipping more than 35,000 pharmaceutical orders across the world.
In 2017, Eumedica aims to continue delivering high quality service and offering medical care to thousands of patients worldwide in order to reiterate and exceed these successful achievements.
Together, let's make 2017 healthier than 2016… We wish you a wonderful New Year!