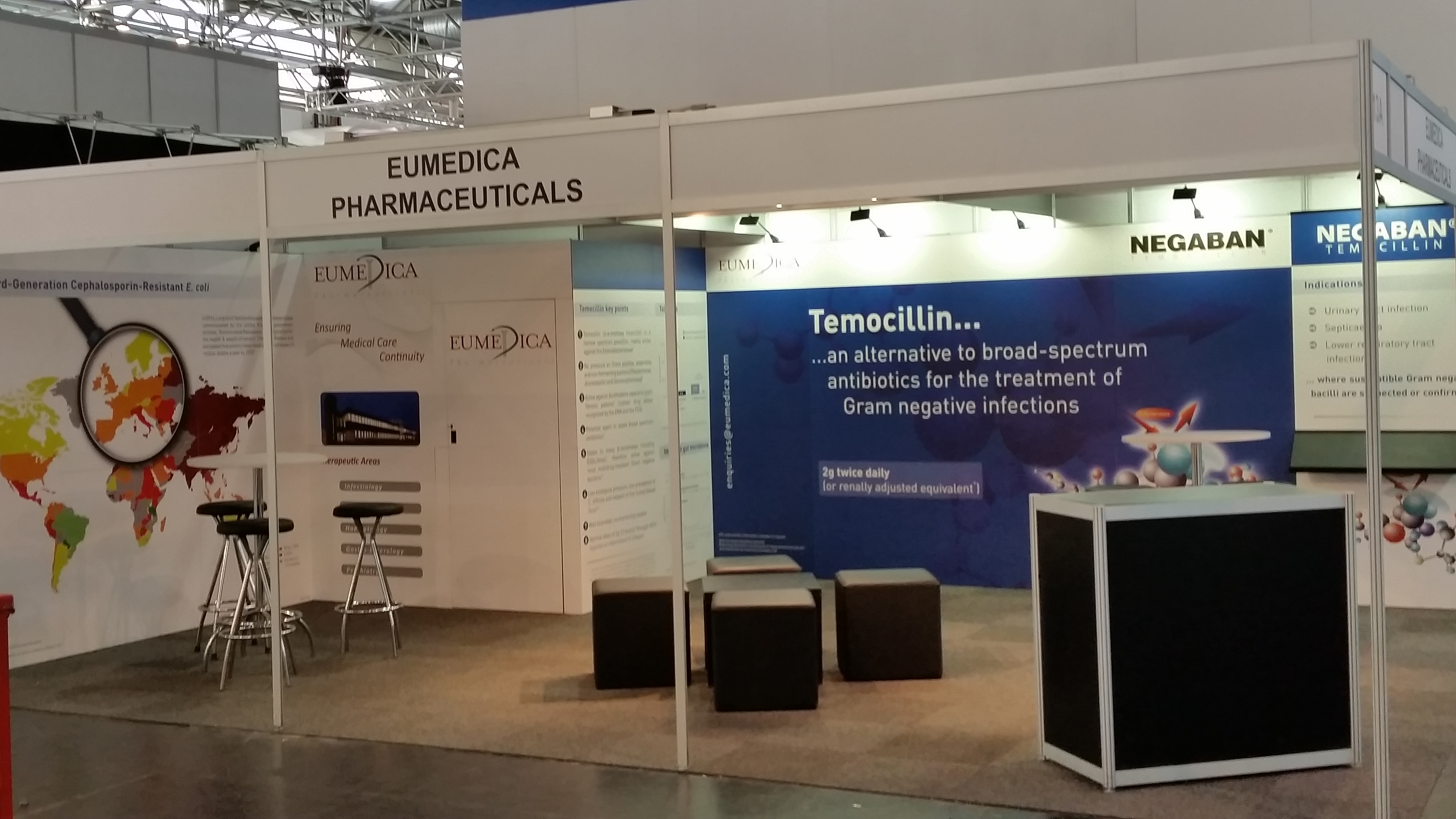 Eumedica was delighted to exhibit at the European Congress of Clinical Microbiology and Infectious Diseases (ECCMID) that took place in Vienna, Austria, from 22-25 April 2017.
The fair is a great opportunity to meet world's leading experts and discuss the latest developments in infectious diseases, infection control and clinical microbiology.
The congress is also a unique chance for Eumedica to expose to international audience our latest product's developments for the treatment of infectious diseases, in order to propose an alternative to broad-spectrum antibiotics.
Infectious diseases is one of the main therapeutic areas Eumedica focus on through a diverse product portfolio, available worldwide.
If you miss this opportunity or wish to have more information, do not hesitate to 
contact us
. Our experts will be more than happy to answer your questions.
We are happy to meet you again at ECCMID 2018 that will take place in Madrid, Spain, from 21-24 April 2018.