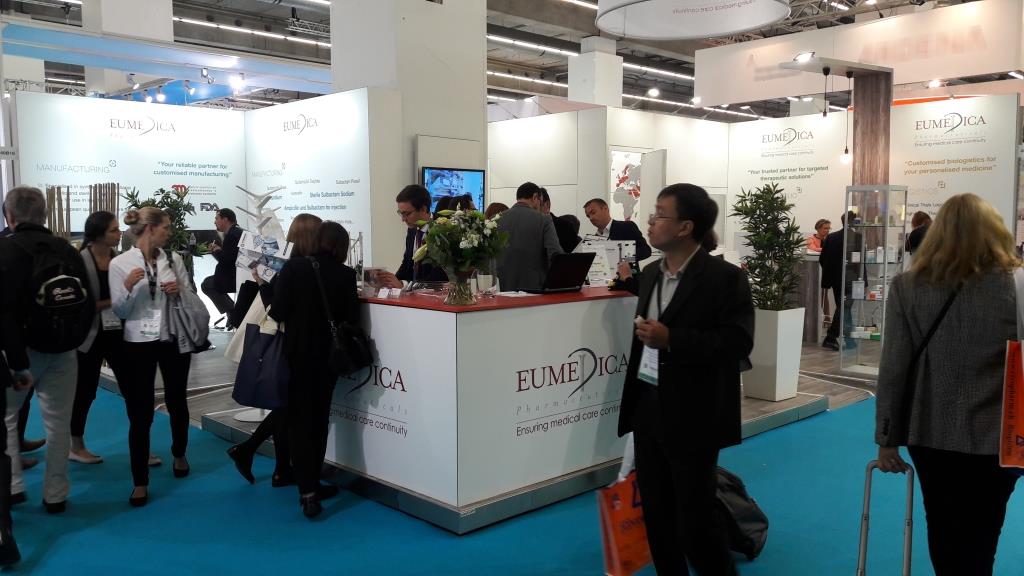 From 24-26 October in Frankfurt, Germany, Eumedica was delighted to meet experts from the pharmaceutical industry worldwide and present our 2 domains of expertise: a diversified range of therapeutic solutions for healthcare practitioners and patients as well as our wide range of Logistics services in Clinical Trials Logistics Management; High Value Therapy Logistics Services and Value Added Services.
If you miss this unique opportunity or wish to have more information on our products and services, do not hesitate to contact us.  Our experts will be more than happy to answer your questions.
We are looking forward to seeing you again at CPhI 2018, in Madrid, Spain.