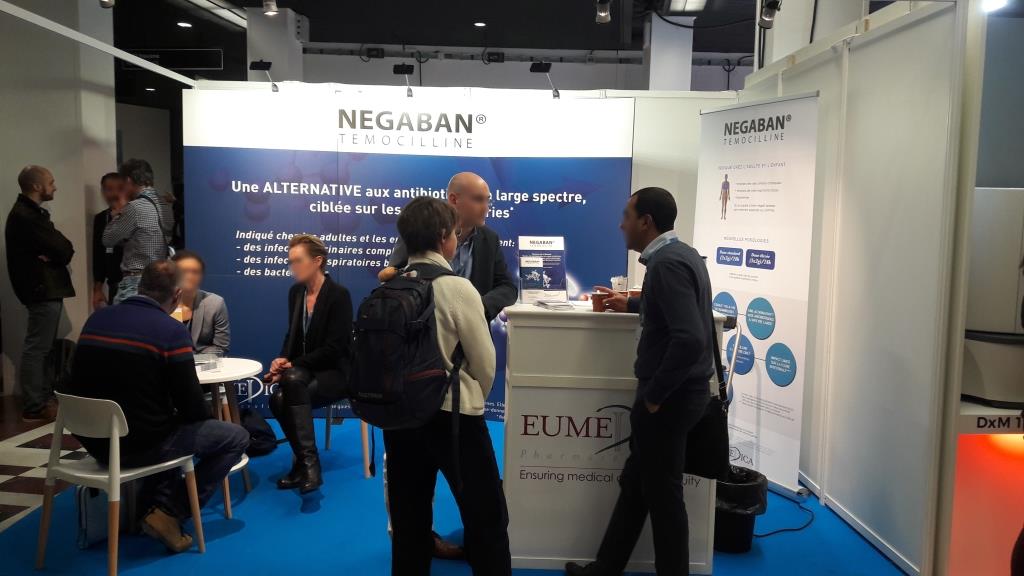 Eumedica was pleased to exhibit at the RICAI congress (Réunion Interdisciplinaire de Chimiothérapie Anti Infectieuse).
The 2017 congress, hold in Paris, France, is the place to be for healthcare professionals to attend seminars, meet partners and discuss anti-infectious chemotherapy.
Eumedica focus on a diversified range of therapeutic solutions that cover critical unmet medical needs. The fair is a great opportunity for Eumedica to share its expertise and meet experts to discuss the latest product's developments for the treatment of infectious diseases.
If you miss this opportunity or wish to have more information, do not hesitate to contact us.