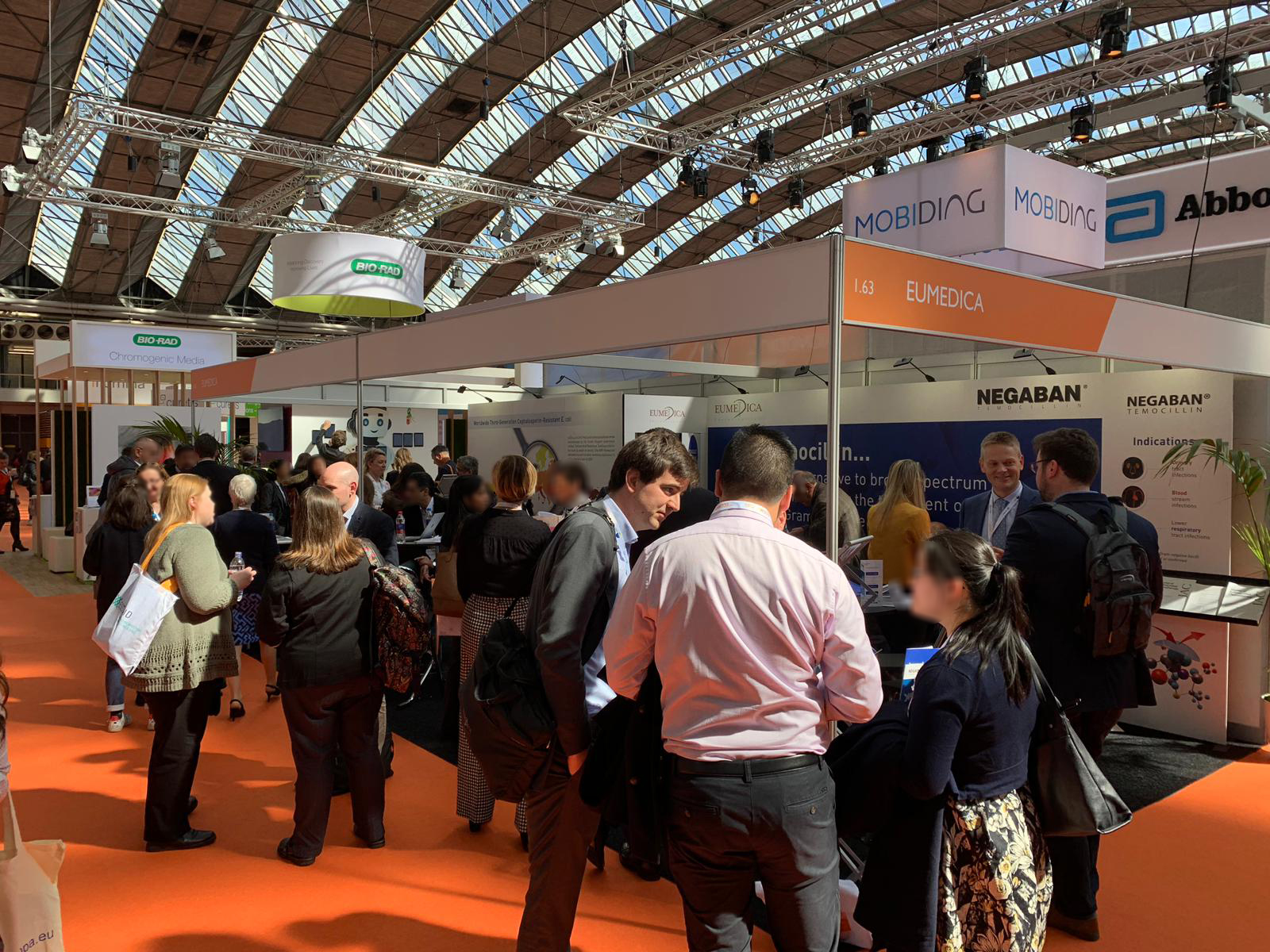 Back in April we participated as exhibitor to the 29th ECCMID (European Congress of Clinical Microbiology & Infectious Diseases) in Amsterdam, Netherlands.
We would like to thank everyone who came and visited us during the congress. It was a pleasure to meet you and discuss the latest developments in infectious diseases, infection control and clinical microbiology.
We hope that you enjoyed the congress and received all the answers you were looking for.
A few months have passed now and you still have remaining questions? You couldn't come to the ECCMID? In any case, do not hesitate to contact us.
We look forward to seeing you again soon,
The Eumedica Team.