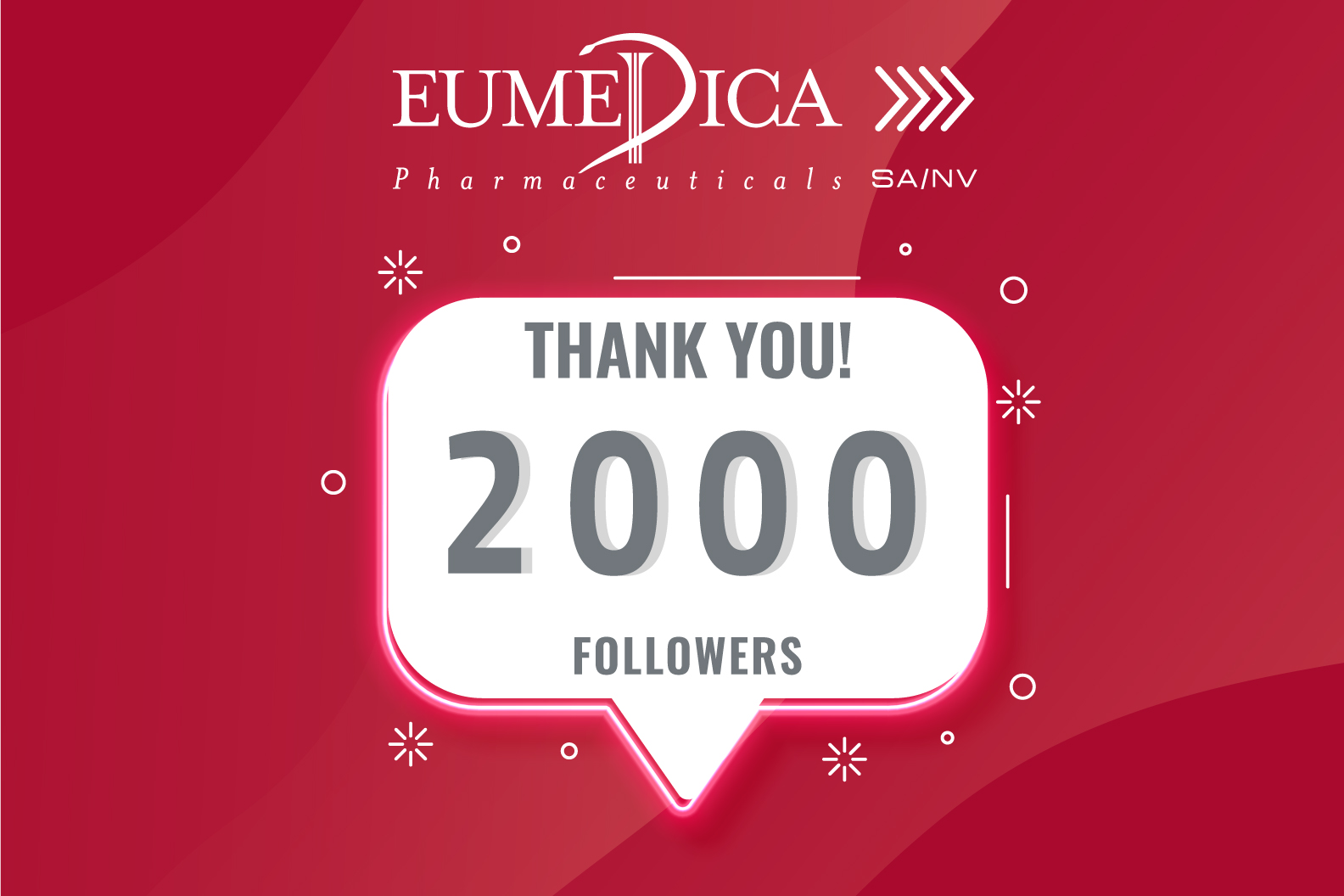 Eumedica is thrilled to have reached the oustanding milestone of having more than 2000 followers on LinkedIn. We want to warmly thank everyone who is engaging with our page and are looking forward to sharing more exciting news with you.
You're not a follower yet? Here are a few reasons why you should join our community on LinkedIn:
Be the first to hear about our new services and business opportunities;
Find out about all congresses and other events we attend;
Check out our job opportunities and get the chance to join our growing company.
Hopefully, we'll count you soon as one of our followers on LinkedIn.